Discover RoadWiser
Dive into the ultimate platform for mastering driving theory. With RoadWiser, you're not just preparing for a test – you're gearing up for a lifetime of safe and informed driving. Our meticulously crafted modules, interactive quizzes, and expert resources ensure that you get a comprehensive understanding of the road's rules and nuances. Whether you're a first-time learner or seeking a refresher, RoadWiser stands as your reliable companion, illuminating the path to confident driving.
Completely Free to Use: No Hidden Costs, No Subscriptions
Roadwiser stands out as the first comprehensive driving theory app that is entirely free to use. While many other platforms limit your access or lock you behind costly subscriptions, Roadwiser opens the door to complete, up-to-date information on driving rules and regulations without any financial barriers. Drive confidently, knowing you're well-informed without spending a dime.
Driving Theory for 38 Countries, All in One App
Roadwiser is the first mobile application of its kind, offering a centralized platform for up-to-date driving theory test materials across 38 distinct countries. Whether you find yourself in Germany, France, Spain, or any of the other 35 countries, Roadwiser is your all-in-one solution for mastering local driving theory exams. Our questions, rules, and scenarios are specifically tailored to each country, ensuring that you have access to the most current and relevant study materials right at your fingertips.
Never Get Left Behind with Our Real-Time Updates
Unlike other apps that may contain outdated information, Roadwiser is continuously updated with the latest changes in driving rules and regulations. Our team works round the clock to ensure that you're never out of sync with the law, making it the first free app to offer real-time updates across 38 countries.
Choose your category
At Roadwiser, we pride ourselves on offering a comprehensive suite of driving test courses, covering a wide spectrum of vehicle categories. Whether you're revving up for two-wheelers or gearing for larger rigs, our meticulously crafted courses span categories from A to CE, ensuring you're well-equipped to master any road challenge. Dive into our diverse categories including A, A1, A2, AM, D, D1, DE, D1E, B, B1, BE, C, C1, CE, and C1E, and steer your way to success!

A, A1, A2, AM

B, B1

BE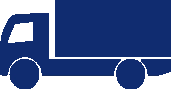 C, C1

CE, C1E

CE, C1E

DE, D1E
Swipe Through to Experience RoadWiser: Your Driving Theory Companion